Guardians Of The Galaxy Vol. 2
Director: James Gunn
PG-13 | 2h 16min | Action, Adventure, Sci-Fi | 5 May 2017
The Guardians must fight to keep their newfound family together as they unravel the mystery of Peter Quill's true parentage.
Huh. That was the only expression I had after watching Guardians Vol. 2. This might have been one of those scenarios where it was best to go in with no expectations but after how much I loved the first film, I was expecting a bigger better one this time around.
Instead, it just felt like... a lot more of the same jokes but the actual story was forced and felt almost like they were really reaching for something they just didn't achieve.
The first movie managed to do, as Marvel does so well, balance a serious storyline all while embracing the humour and absurdity that is Guardians of The Galaxy.
This movie seemed to struggle to find that balance and frankly, its only real saving grace was Baby Groot. Who would have even thought you'd hear me say that Vin Diesel saved a movie, seriously.
Everytime you were getting bored and wondering why you were wasting your time on this story, Baby Groot would have an adorable and or hilarious moment and bring you back.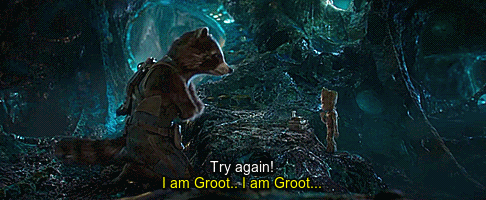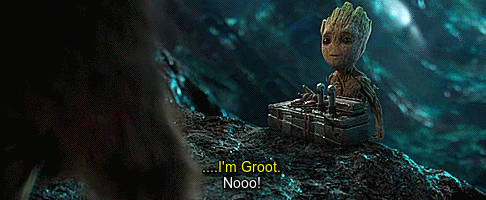 I
HATED
Ego as the father of Peter Quill. I think the director made a huge mistake changing the Canon for this storyline because well, it was just the worst. It was corny and bad and it overshadowed everything else. On top of taking away from the Guardians story, Kurt Russel was just bad I'm sorry. In a cinematic universe that brought us likeable, relatable villains such as Loki, I expected so much better.
I
LOVED
Yondu in this film. Here we have a man we thought was a villain who really was just trying to be a Dad, create a family. I think his
*SPOILER ALERT*
sacrifice was really a touching moment though I was confused why they bothered bringing up the whole Ravager issue when they weren't going to elaborate on that backstory more that that weird scene with Sylvester Stallone.
In review, I guess, if you're a Marvel fan you should see it though it really didn't provide anything more to the MCU in my opinion. I expected there to be a bigger focus on the infinity stones and learning more about the different planets and realms and ...while it touched on them briefly, it didn't give us much to take away.
As a Marvel fan, I'm sad to say that I wished I'd seen Wonder Woman instead.