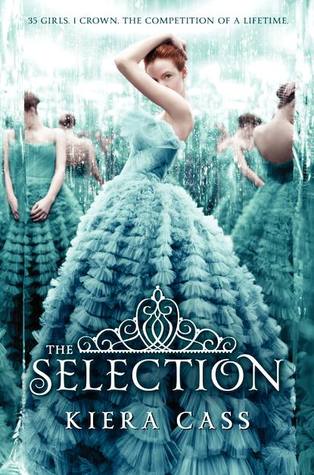 The Selection
By
Kiera Cass
336 pages | April 24th 2012 | HarperTeen


For thirty-five girls, the Selection is the chance of a lifetime. The opportunity to escape the life laid out for them since birth. To be swept up in a world of glittering gowns and priceless jewels. To live in a palace and compete for the heart of gorgeous Prince Maxon.
But for America Singer, being Selected is a nightmare. It means turning her back on her secret love with Aspen, who is a caste below her. Leaving her home to enter a fierce competition for a crown she doesn't want. Living in a palace that is constantly threatened by violent rebel attacks.
Then America meets Prince Maxon. Gradually, she starts to question all the plans she's made for herself—and realizes that the life she's always dreamed of may not compare to a future she never imagined.
I really wanted to like this book, I did. I heard about it all over the place and people were telling me how great it was, how much I would enjoy it. So I bought the book. I was only a couple chapters through when I couldn't even handle it. So I stopped reading. Figuring it might be easier to listen, I then downloaded the Audible book when it was on sale and began listening to the book.
I should have stuck to reading it because the bad dialogue was made only worse by a really monotone, uninteresting narrator. The concept was cool. Initially I knew it was going to be like The Bachelor but I figured it would be cool because of the Royal addition and this caste system. It wasn't that cool, in fact the caste system did nothing but confuse me at first when they were just referring to everybody by numbers before even explaining what that meant.
I hated the protagonist from the beginning. She is not consistent, she knows she's pretty but then pretends she'd not. She knows she's talent but then devalues herself. She likes a boyfriend who's just about as inconsistent as she is. He breaks with her for providing for him, and then gets mad when she gets attention from someone else. I didn't feel… the romance there. They were supposed to be madly in love and I just felt like she didn't have emotion and he was just angry and proud all the time.
Here's something that drove me absolutely mental. A major Monarchy terms error. They are constantly referring to The Prince as 'Your Majesty' when in reality that is a term that's only used for a ruling monarch. A Prince and or Princess would be 'His Royal Highness' or 'Her Royal Highness' more correctly he would have been referred to as 'Your Highness' only the Queen or King of a country would be titled 'Her/His/Your Majesty'.
It's a completely unforgivable, incorrect usage. If you're going to create your own titles it would be one thing, but to misuse existing titles is simply lazy research.
I'm not a hard reader to please but things like that can turn an opinion quick. Over I didn't feel the pull of the tale. I was literally beginning the narrator to just stop reading, instead of being intrigued for what was going to happen next. Now, normally I would probably just blame this on the narration except when I picked up the book again to try myself… I felt the same. I had no emotional investment in America's story, and could have given less of a damn how it ended up.
I cannot recommend this series personally but I know that there are obviously a great deal of people who did not feel the same so I ask you to read reviews and judge for yourself.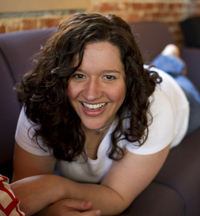 I am a graduate of Radford University with a B.S. in History. I grew up in South Carolina and currently live in Christiansburg, Virginia with my electrical engineer hubby, car-obsessed son, and princess-loving daughter. I'm a #1 New York Times bestseller, woohoo! I'm also a valued customer at my local cupcake shop.